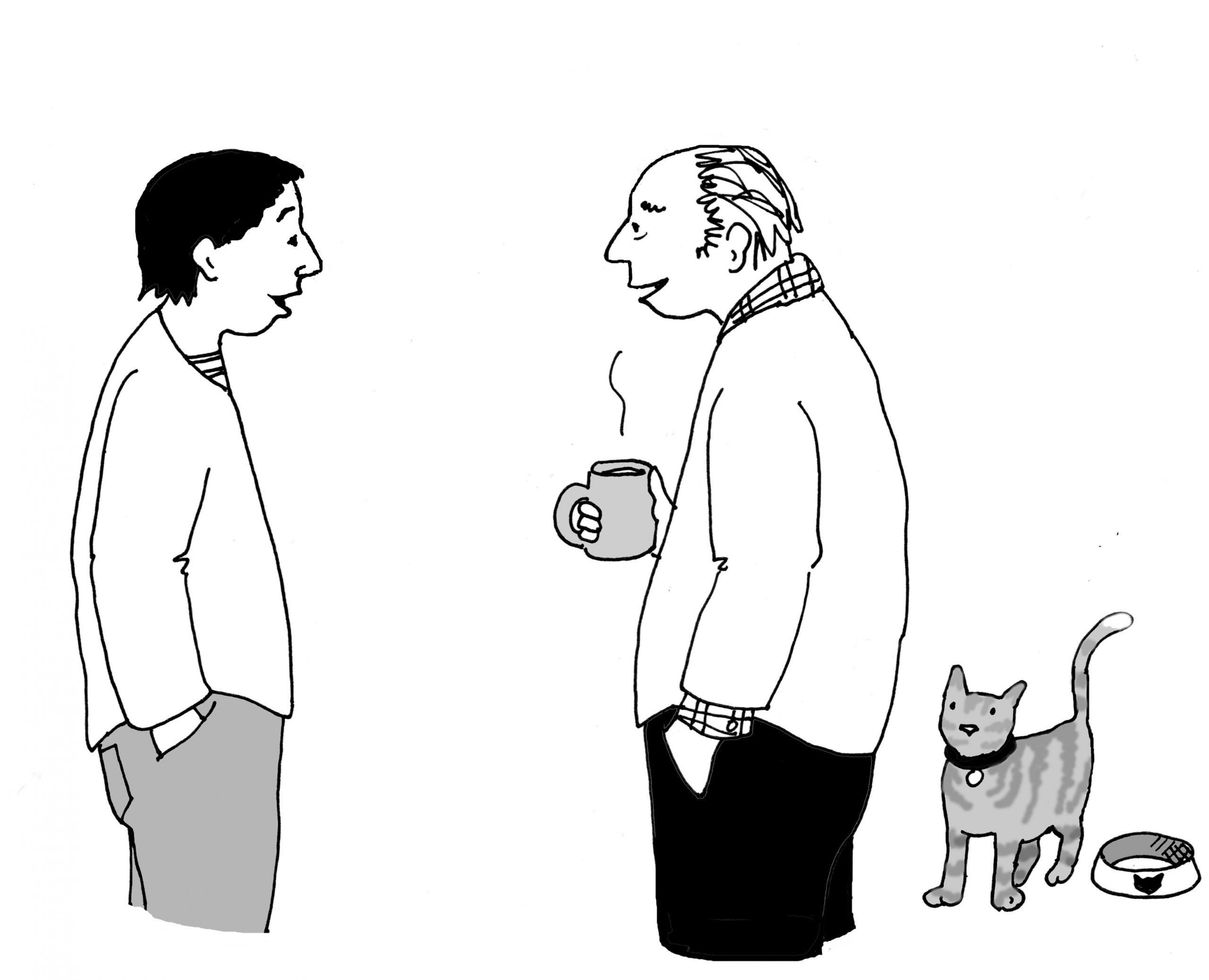 Training for family carers
Our FREE training can help you to support a spouse, partner, family member or friend who is living with anything from mild memory loss to advanced dementia. Our online interactive course consists of eight weekly Zoom sessions of just over an hour, and with a choice of daytime and evening slots, so you can take part from anywhere!
Our course explains the nature of dementia, how it differs from normal age-related changes in memory and behaviour, and how it can affect well-being.
Supporting all aspects of well-being and using techniques to reduce the person's stress levels can make daily living activities easier to manage. The caring role then becomes less frustrating and more rewarding.
This course is FREE for unpaid carers – all you need to do is read our booklet outlining the Understanding Dementia approach. The course expands on this, with time for questions and discussion. Afterwards you are welcome to join our private carers' group on Facebook for ongoing support.
We may offer the course face to face when restrictions allow, so watch this space for updates.
Please Download (PDF) the flyer for more details. To express an interest, join our waiting list or order a booklet, please email us here.
Family carer training – Testimonials
Training for health and care professionals
Our online interactive training for health and care professionals is simple to understand, but is suitable for professionals working at any level with people living with dementia.
Dementia training aimed at professionals often has a biomedical emphasis, focusing on statistics, anatomical changes and deficits, leaving little time to consider the experience of those on the receiving end of care or interventions. Anyone working in this sector needs to understand how dementia affects the person, and not just how it affects their brain, body and behaviour.
Our approach focuses on well-being rather than on cognitive deficits. It is evidence-based and draws on the work of Tom Kitwood, Penny Garner, Naomi Feil and other experts in the field. Our courses look at the nature of dementia, how its effects on memory and behaviour differ from normal age-related issues, and the impact that has on well-being.
Front-line careworkers interact with clients on a very personal level. Supporting personal care and everyday activities in a consistently benign manner helps to avoid or reduce distress that can otherwise lead to behavioural problems.
Healthcare professionals often have large caseloads and little time to get to know individuals before treating them. Our techniques will help you to make the most of each encounter and build positive relationships as you work, promoting trust and cooperation.
Rather than merely building on trainees' existing knowledge, this training involves a change of mindset over nine one-hour weekly sessions to embrace a new understanding of dementia. The course begins by looking at normal memory, the nature of well-being and the adverse effects of age and stress. It highlights the profound change that dementia brings to the person's well-being, memory and behaviour. The training identifies the direct results of the dementia itself, the indirect effects of the responses of others and the ways in which our approach can either support or obstruct the individual's own coping strategies.
Over the duration of the course, trainees will develop skills in using techniques for working positively with the condition and its symptoms, as opposed to fighting them. This can reduce the impact of dementia on the person at every stage of the condition. By supporting all aspects of well-being, stress levels are reduced, physical, mental and cognitive abilities are optimised, and behaviour becomes less of an issue.
On completion of the course, trainees will receive a CPD certificate and the opportunity to continue discussions via our private online group for professionals.

Please Download (PDF) the flyer for more details. To express an interest, join our waiting list or order a booklet, please email us here.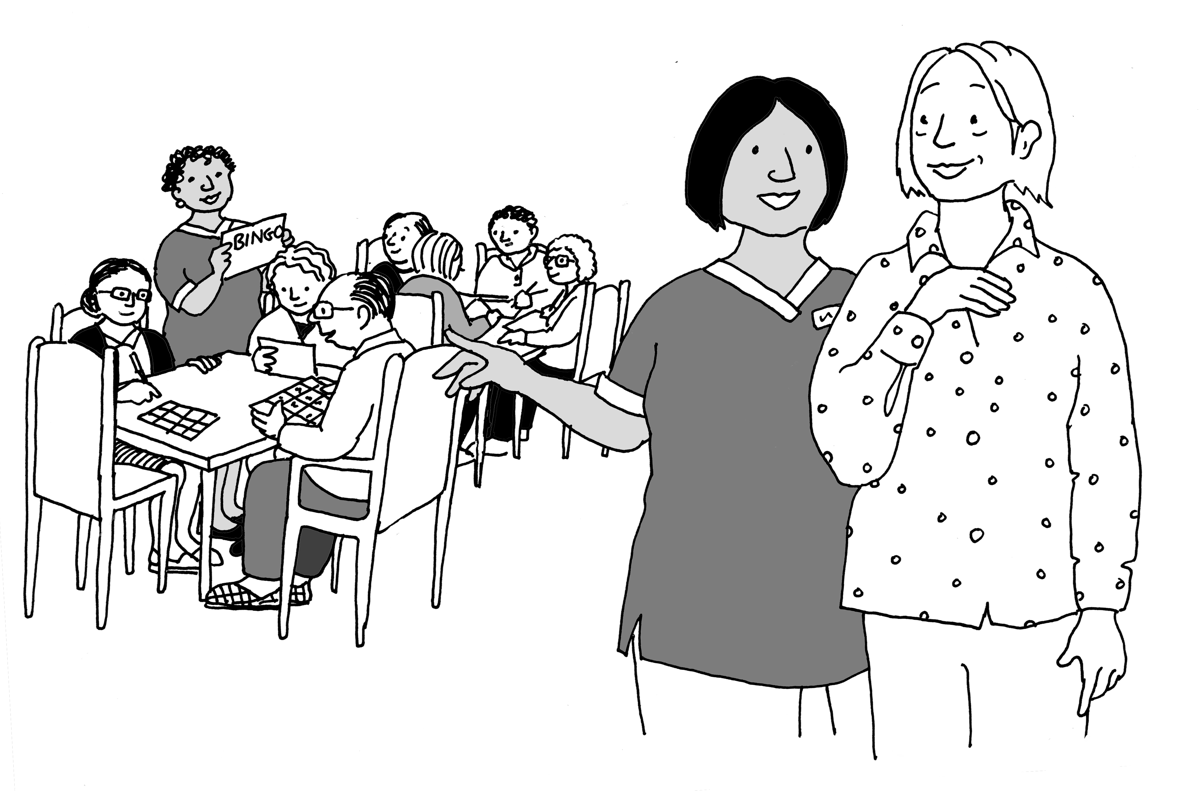 Professional Trainees – Testimonials
Who is this training for?
Understanding Dementia training is suitable for everyone working in health or care settings, especially those who regularly encounter people living with dementia. When care is shared among staff who are all trained in this approach, it has a more seamless and unobtrusive feel. We can deliver a bespoke course for your team – please ask for details.
"I ... support people with Dementia in care homes and Day Centres... I appreciated the fact that your talk focused on the way to communicate and work positively with people with Dementia rather than focus on the memory issues itself. I found the 'ABC' format a very useful way of remembering this approach. To focus on the feelings of the person with Dementia and putting them at the heart of our approach ... to ensure the person has autonomy and to support a client centred approach. This is often missed or not focused on enough during training courses."
"Shirley has helped me greatly with my understanding of Dementia... Having this greater understanding has enabled me to change my approach with caring for someone with dementia. This has had a very positive effect on both our well beings! It does involve approaching things very differently but in a way that makes sense."
"[I invited] Shirley [to deliver] a session... in the tearoom... It was really informative and has given me a greater sense of how to assist both those living with it and those caring... It was so useful to have different ways of approaching our customers in our daily work to make them feel more at ease... I would highly recommend this training, be it in a group environment or a dedicated team."