During lockdown in 2020 we started delivering virtual training in our approach for family carers, via online meetings. In 2021 we added a course for professionals working in health and social care.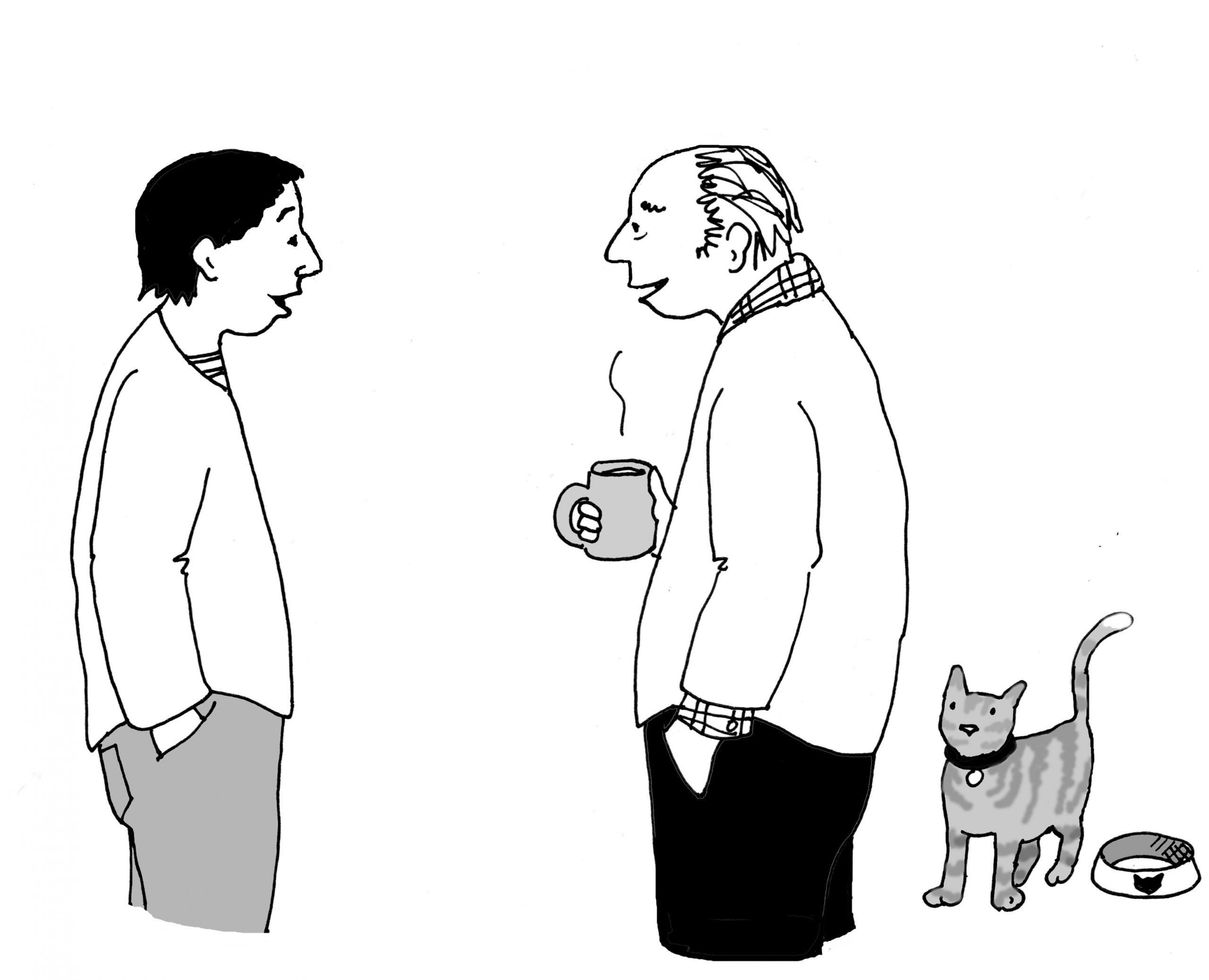 Training for Family Carers
Our FREE training can help you to support a spouse, partner, family member or friend who is living with anything from mild memory loss to advanced dementia. Our online interactive course consists of eight weekly sessions of just over an hour, with a choice of daytime and evening slots, so you can take part from anywhere!
Our course explains the nature of dementia, how it differs from normal age-related changes in memory and behaviour, and how it can affect well-being.
Supporting all aspects of well-being and using techniques to reduce the person's stress levels can make daily living activities easier to manage. The caring role then becomes less frustrating and more rewarding.
This course is FREE for unpaid carers – all you need to do is read our booklet outlining the Understanding Dementia approach. The course expands on this, with time for questions and discussion. Afterwards you are welcome to join our private carers' group on Facebook for ongoing support.
We may offer the course face to face when restrictions allow, so watch this space for updates.
Please Download (PDF) the flyer for more details. To express an interest, join our waiting list or order a booklet, please email us here. 
Testimonials from Family Carers
"I ... support people with Dementia in care homes and Day Centres... I appreciated the fact that your talk focused on the way to communicate and work positively with people with Dementia rather than focus on the memory issues itself. I found the 'ABC' format a very useful way of remembering this approach. To focus on the feelings of the person with Dementia and putting them at the heart of our approach ... to ensure the person has autonomy and to support a client centred approach. This is often missed or not focused on enough during training courses."
"Shirley has helped me greatly with my understanding of Dementia... Having this greater understanding has enabled me to change my approach with caring for someone with dementia. This has had a very positive effect on both our well beings! It does involve approaching things very differently but in a way that makes sense."
"[I invited] Shirley [to deliver] a session... in the tearoom... It was really informative and has given me a greater sense of how to assist both those living with it and those caring... It was so useful to have different ways of approaching our customers in our daily work to make them feel more at ease... I would highly recommend this training, be it in a group environment or a dedicated team."